World's largest-of-its-kind power line to deliver clean power to 1.8 million UK homes and boost energy security
Thursday 11 May 2023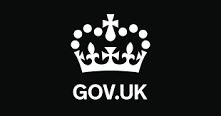 The world's largest multi-use electricity power line will be built under the North Sea, boosting UK energy supplies with enough to power 1.8 million homes – more than Birmingham and Manchester combined.
The new LionLink will connect the UK and the Netherlands with offshore wind farms, providing clean affordable and secure energy to Britain which will help cut household bills and drive Putin's Russia further out of the energy market.
An agreement has been made as Grant Shapps leads delegation of leading businesses to key North Sea Summit.
This is part of a renewed government drive to work with business to help grow the economy.
Read more here.
Tweet link opens new window
Tweet