Update on the rollout of smart meters
Tuesday 30 May 2023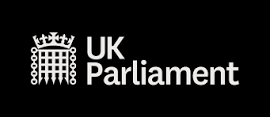 UK Parliament inquiry | Public Accounts Committee, House of Commons
Energy suppliers are legally obliged to roll out smart meters to all domestic and small business customers in Great Britain by the end of 2025.
As of September 2022, 54% of all meters were smart, meaning they can provide near-real time information to suppliers on energy usage and enable households to track the cost of their energy usage using an in-home display.
While the deployment of smart meters is carried out by energy suppliers, the Department for Energy Security and Net Zero has ultimate responsibility for the programme.
Based on an investigation into the rollout by the National Audit Office the Public Accounts Committee will question consumer representatives and senior officials at DESNZ and Ofgem on the latter stages of the rollout, how to ensure benefits are maximised, and that the programme delivers value for money.
Read more here.
Deadline: 7 June 2023
Tweet link opens new window
Tweet