Call for
Towards Realizing the 2030 Agenda in the Built Environment. Call for contributions.
Tuesday 30 Nov 2021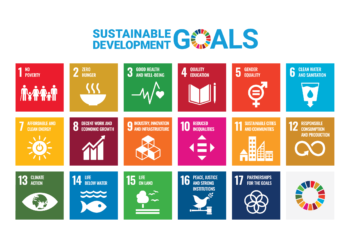 Concordia University (Canada) et al, are calling for contributions to a new book about the built environment.
The book will feature insights from scholars and practitioners from an assortment of fields that uncover the role the construction and real estate sectors play in attaining the Sustainable Development Goals (SDGs). It follows a lifecycle-based approach to the topic, addressing design, construction, management, investment, and regulatory dimensions of projects in the area. It aims to expand the reader's understanding of the built environment beyond the design and construction phases. This interdisciplinary and comprehensive approach also puts into perspective the interconnected nature of the SDGs and highlights the importance of multi-stakeholder collaborations in achieving them. The co-editors encourage authors to critically assess the scalar relevance – at the local, regional, national, and supranational levels – of their contributions.
You are invited to submit abstracts of no more than 500 words, a bibliography for the proposed chapter, and a CV. Abstract submissions are expected by January 31st, 2022. Submissions should be sent via email to 2030Agenda_builtenv@aucegypt.edu
Important dates:
●      Abstract and CV submission deadline – January 31st, 2022
●      Selection of abstracts and notification to successful contributors – February 28th, 2022
●      Full chapter submission – June 30th, 2022
●      Revised chapter submission – August 31st, 2022
Read and download the call document here: Full Call_Towards Realizing the 2030 Agenda in the Built Environment
Tweet link opens new window
Tweet