The UK Government announced The Zero Emission HGV and Infrastructure Programme
Tuesday 31 Oct 2023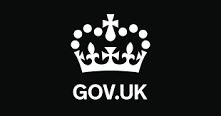 The programme is delivered in partnership with Innovate UK and the Department for Transport, with a significant £200 million Government investment, and will support the UK government commitment to end the sale of new, non-zero emission HGVs by 2035/2040 and allow greater understanding of the costs and merits of various zero emission HGV technologies, based on large real-world operations demonstrated through the programme.
Four projects have been funded through the programme:
GRIDSERVE , who will use their Project Electric Freightway to demonstrate up to 140 battery electric HGVs that will be provided by DAF Trucks UK and Volvo Trucks, alongside up to 220 chargers.
bp's Zero Emission Northern (ZEN) Freight, which will demonstrate up to 70 battery electric and 30 hydrogen fuel HGVs. EDDIE STOBART LOGISTICS LIMITED and Royal Mail are just two of the operators participating.
VOLTEMPO , whose eFREIGHT 2030 project will demonstrate up to 100 battery electric HGVs in partnership with Renault Trucks, Scania UK and DAF Trucks UK. Marks and Spencer and Menzies Distribution are participating.
Hydrogen Aggregated Logistics (HyHAUL), led by Protium, which will deploy around 30 hydrogen fuel cell HGVs onto the M4. Through DfT funding, the HGV fleet will be serviced by one fixed hydrogen refueling station (HRS) and mobile refueling in two other locations.
Read more here.
Tweet link opens new window
Tweet