The Agile Initiative: Ideas and Expressions of Interest for new Sprints invited
Wednesday 14 Jun 2023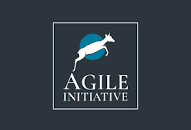 The Agile Initiative at the Oxford Martin School aims to revolutionise how world-class research on environmental challenges supports policymaking with fast-paced solution-focused 'Sprints' that deliver new research when it's needed.
It is now inviting Oxford University researchers to come forward with ideas for new Sprint research projects. Expressions of interest are invited for 'mini' Sprints, which will have a very focused question, a clear goal, a small team, and will be achievable within a budget of up to £150,000. Agile aims to fund four to start between September and November 2023.
Ideas are also invited for a process of Sprint co-creation, which must be focused on delivering a solution to an environmental science policy question that responds to stakeholder needs. Researchers, decision-makers and stakeholders will come together to refine research questions and co-construct viable Sprints through co-creation activities. Full proposals will be formally reviewed and projects will start from February 2024.
Register your interest to download the funding call document and find more information. Join the Agile team for an online briefing from 14:00-15:00 on 14 June.
Further details here.
Deadline: 9 July 2023 for EOIs, 16 July 2023 for co-creation ideas
Tweet link opens new window
Tweet