Renewable energy rates support
Tuesday 27 Jun 2023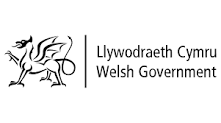 Welsh Government consultation | Non-Domestic Rates Policy Branch
The Welsh Government is pursuing a range of reforms to the non-domestic rates (NDR) system in Wales, during the current Senedd term. The Programme for Government sets out the ambition for a fairer, greener and stronger Wales, principles which form the basis for any potential changes to the NDR system.
The Welsh Government have developed proposals to help incentivise investment in renewable energy and, in turn, play a part in supporting our decarbonisation and net-zero goals.
This consultation seeks views on the proposals to exempt eligible renewable plant and machinery from inclusion in NDR valuations and provide relief for low-carbon heat networks from April 2024. It applies to Wales only, but similar proposals have been developed by the UK Government in relation to England.
Read more here.
Deadline: 15 August 2023
Tweet link opens new window
Tweet