Renewable energy projects worth billions stuck on hold
Friday 19 May 2023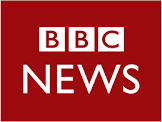 Billions of pounds' worth of green energy projects are on hold because they cannot plug into the UK's electricity system, BBC research shows.
Some new solar and wind sites are waiting up to 10 to 15 years to be connected because of a lack of capacity in the system – known as the "grid".
Renewable energy companies worry it could threaten UK climate targets.
National Grid, which manages the system, acknowledges the problem but says fundamental reform is needed.
The UK currently has a 2035 target for 100% of its electricity to be produced without carbon emissions.
Read more here.
Tweet link opens new window
Tweet