Oxford University Innovation launches Oxford Sustainable Fuels
Monday 05 Feb 2018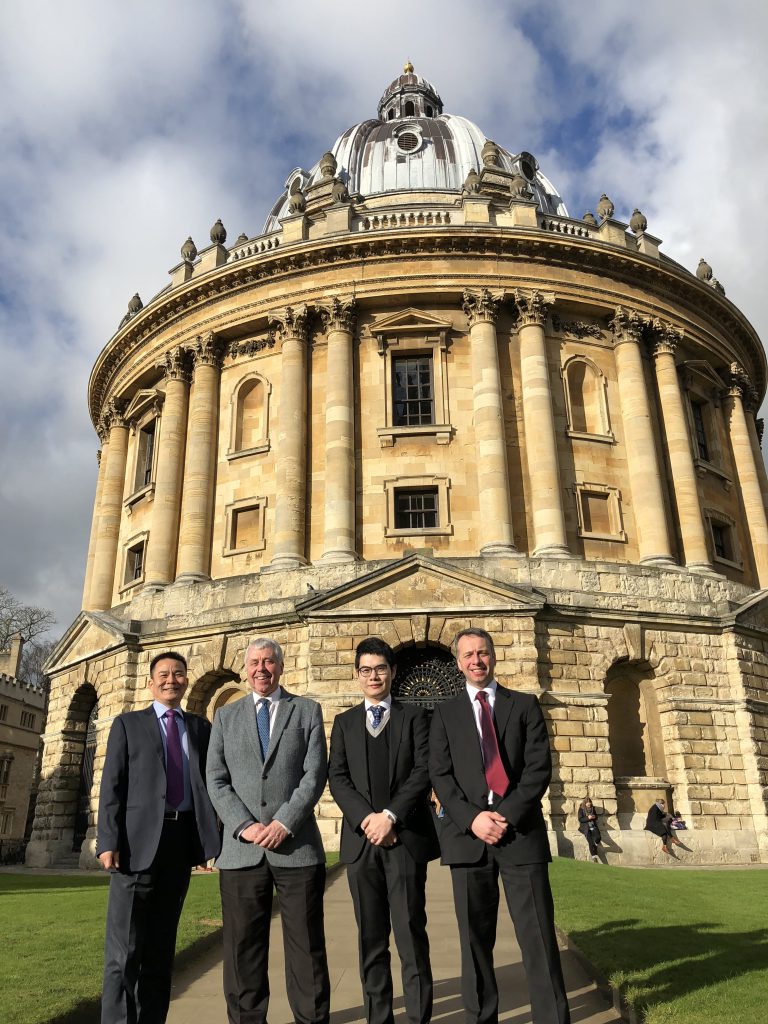 Oxford University Innovation is launching Oxford Sustainable Fuels (OSF), a new spinout company founded on technology that can turn waste from plastic, tyres and biomass into high quality transportation fuels and chemicals.
The rate of global plastic production has exploded in recent years, with the total amount of plastic produced annually now roughly the same as the entire weight of humanity. Today, less than 10% of plastic is recycled due to complexity of sorting, separating and cleaning for the recycling process. The mass of plastic waste continues to build at an alarming rate in the global environment, polluting our oceans and entering the food chain.
OSF, underpinned by research conducted at the University, plans to reduce the environmental impact of plastics by providing a low energy process to convert it and other solid hydrocarbon waste material into high quality transportation fuels. As its starting point, the company will utilise pyrolysis, a technology that thermally decomposes plastics in absence of oxygen and transforms them into an oil-like substance known as pyrolysis oil.
To date, pyrolysis oil itself has found few uses. However, Dr Tiancun Xiao, Prof Peter Edwards and Dr Zhaoxi Zhang from Oxford University's Department of Inorganic Chemistry have discovered highly efficient methods to purify and upgrade this material to gasoline, diesel and jet fuels. OSF will capitalise on their technology by improving the commercial viability of pyrolysis as a waste management method, creating valuable products from material that would otherwise been disposed of through landfill and incineration, or end up polluting our oceans.
Significantly for the fight against pollution, the OSF process is able to handle mixed plastic and thus negates the need for sorting and separation, and will be complementary to current recycling methods in the effort to eliminate waste.
The Oxford-based company, which was spun out from the University by Oxford University Innovation, the institution's research commercialisation arm, has raised £1m in seed investment from the investment arm of GEM, a Shenzhen-based waste recycling firm. This seed investment will be used to develop and scale up the technology to a pre-pilot plant scale. The company plans to have begun deploying its technology against plastic waste within five years.
Dr Tiancun Xiao, CEO of Oxford Sustainable Fuels, said: "It is our aim to become a key element of the circular economy by enabling the economic transformation of waste to valuable and needed products. To be a part of the solution in helping our global and local environment is a huge motivation for us. We believe this to be a key element in the fight against plastic in the oceans by turning waste into a valued raw material."
Professor Peter Edwards, Statutory Chair in Inorganic Chemistry and co-founder of OSF, stated: "What's important about OSF is that it is founded on new ways of thinking about plastic waste as a global resource for responsible recycling. My generation of chemists have spent their careers focussing on making plastics more efficiently, with better properties, but now we must turn our attention to dealing with the legacy of plastic waste material."
Dr Kaihua Xu, President of GEM, said: "The OSF team from Oxford have developed a pyrolysis oil upgrading technology that not only solves the problem of organic waste but also provides renewable energy for the future. We are delighted to have the opportunity to invest in this project and provide all possible support for development and promotion. GEM is an advocate and practitioner of circular economy in the world, Oxford University is the best University in the world. We firmly believe that the collaboration between China's outstanding environmental protection enterprise GEM and the team from Oxford University will surely create positive chemistry and contribute to the development of the world's green industries."
Tweet link opens new window
Tweet