Oxford researchers announce potential game changer in the use of hydrogen as a "green" fuel.
Friday 27 Jun 2014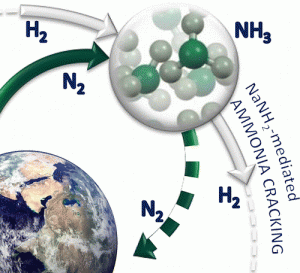 A new discovery by scientists at the UK's Science and Technology Facilities Council (STFC), offers a viable solution to the challenges of storage and cost by using ammonia as a clean and secure hydrogen-containing energy source to produce hydrogen on-demand in situ.
Journal of the American Chemical Society have selected this as an Editors' choice paper so it will be freely available for downloading.
Tweet link opens new window
Tweet