Oxford paves the way to net-zero
Wednesday 31 Mar 2021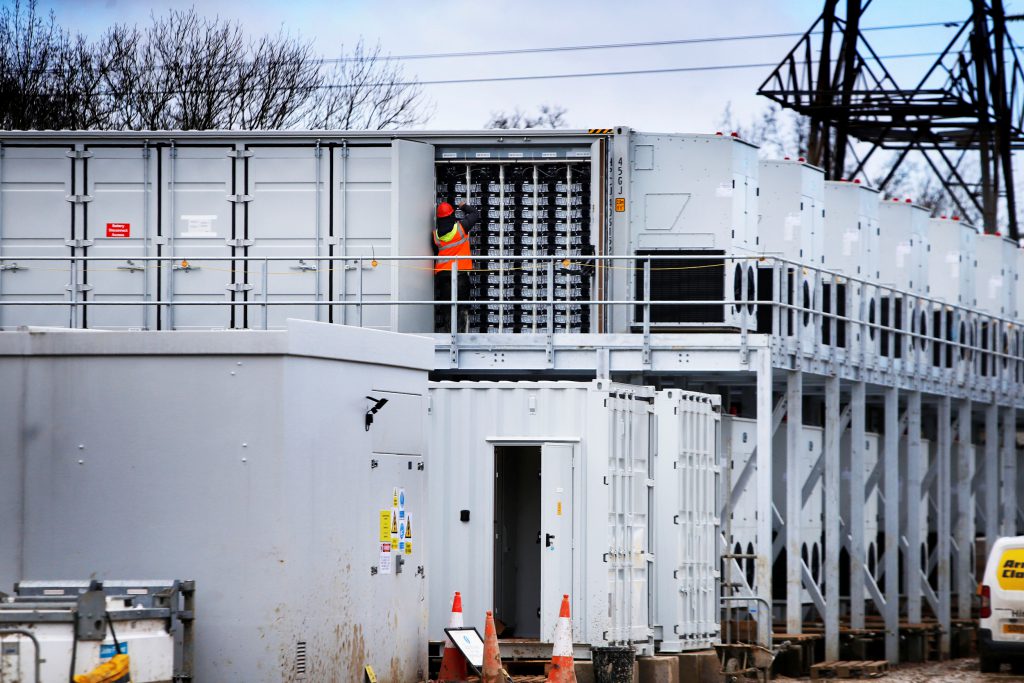 With COP26 taking place in Glasgow this November, the UK has a unique opportunity to demonstrate climate leadership on the global stage.
Cue Energy Superhub Oxford (ESO), one of three demonstrator projects funded under UKRI's Prospering from the Energy Revolution programme, which is creating a roadmap for towns and cities around the world to achieve net zero.
ESO is drawing on the technology and expertise of six partners, including Oxford City Council and Pivot Power (part of EDF Renewables), to decarbonise power, transport and heat across the city. ESO will showcase a powerful network of rapid electric vehicle (EV) charging, hybrid battery energy storage, low carbon heating, and smart energy management. The project demonstrates the scale of ambition, innovation and collaboration that is needed to tackle the climate crisis.
What's the latest on the ground from Oxford?
Hybrid battery – At the heart of the ESO project is the world's largest hybrid battery, combining the high-power capabilities of a 50MW/50MWh lithium-ion battery with the heavy-cycling, non-degrading characteristics of a 2MW/5MWh vanadium flow battery.
This giant capacity battery will connect directly to the high voltage transmission network and leverage the strengths of each technology to support more renewables, increase grid resiliency and create a smarter, more flexible system.
The system is nearly complete, with the lithium-ion system due to go live in May, followed in July by the vanadium flow battery.
Electric Vehicle charging network – The battery will share its connection to the transmission network with an 8km private wire, creating the world's most powerful EV charging network to the south of the city.
This network is critical to Oxford City Council's transport decarbonisation plans, including its successful All-Electric Bus Town bid and the implementation of its Zero Emission Zone, due to be piloted from August this year.  There will be a connection point ready at the Oxford Bus Company.
The network will power a 50+ charge point public superhub at Redbridge Park & Ride. This flagship site received planning permission in February and will offer a mix of charge point speeds catering for all vehicles and needs, from drivers looking to top up and be on the move in minutes, to users of the Park & Ride who can charge over a period of hours. Work is due to begin on the construction of the private wire shortly.
In parallel, ESO is financing the electrification of 40 of Oxford City Council's 339-strong vehicle fleet, from cars and vans to road sweepers and a refuse collection vehicle. These vehicles have all now arrived and are providing valuable insights to inform the council's ongoing fleet electrification strategy.
Low Carbon Heating – Kensa Contracting aims to equip 100 properties in and around Oxford with low-carbon heating solutions, combining innovative 'shoebox' ground source heat pumps with smart controls and a time of use tariff to optimise cost and carbon savings.
Despite the challenges caused by Covid-19, 57 residents of a social housing scheme in one of Oxford's most deprived areas are already benefiting from Kensa's solution, with a further 3 due to be completed as restrictions ease.
You can take a video tour of the ground source heat pump installation in Oxford in this YouTube video.
Smart optimisation software provided by Habitat Energy will provide the machine-learning 'brains' behind the project, maximising the battery's performance and identifying the best times for the council's EV fleet to charge.
The project's unique approach aims to save 10,000 tonnes of CO2 in its first year – the equivalent of taking over 2,000 cars off the road – rising to 25,000 tonnes per year by 2032.
It's a model which is already being replicated, with work underway to deliver Pivot Power's transmission system-connected battery storage and EV charging infrastructure to both Coventry and Birmingham, putting more cities on the road to net zero.
Sign up to the Energy Superhub Oxford newsletter for all the latest project news.
– Tim Rose, Programme Manager – Energy Superhub Oxford, Pivot Power
Tweet link opens new window
Tweet