Operator Gren enters the UK market, taking over combined heat and power, biomass and energy from waste facilities.
Thursday 01 Jun 2023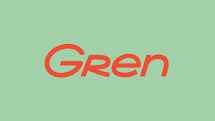 Gren's decision to enter the UK market is underpinned by the country's ambitions to reach net zero emissions by 2050. The UK is expected to transform how it generates and transports energy in order to meet this goal, with heat currently representing 26% of all CO2 emissions. District heating currently only serves 2% of UK buildings and forecasts from the Department for Energy Security and Net Zero (DESNZ) show that over 18% of UK heat demand could be met by switching buildings from running on individual gas boilers to centralised district heating networks.
Read more here.
Tweet link opens new window
Tweet