Open consultation – Green Gas Support Scheme: mid-scheme review
Monday 03 Apr 2023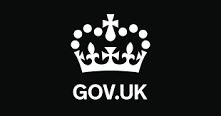 The Department for Energy Security and Net Zero is consulting on the support for biomethane injected into the gas grid.
This consultation closes at 11:45pm on 18 May 2023
The present scheme runs to the end of November 2025. This consultation seeks views on proposals for policy amendments to inform the mid-scheme review, aiming to implement any changes in the 2023-2024 financial year.
The mid scheme review is here.
The previous response is here.
Tweet link opens new window
Tweet