16 June: New Oxford Energy Newsletter
Monday 16 Jun 2014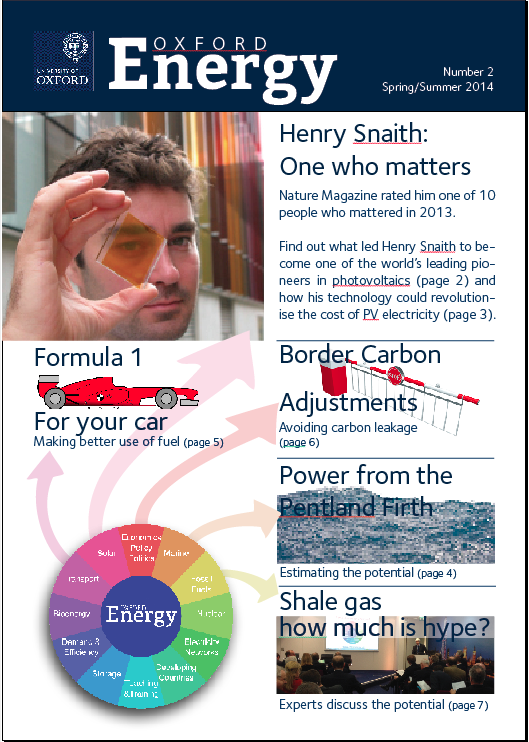 Please download and read our latest Newsletter.
In this issue:
Henry Snaith – one of ten people who mattered in 2013
How Formula 1 technology can make cars more fuel efficient
Border Carbon Adjustments – can it avoid carbon leakage?
How much power has the Pentland Firth to offer?
Shale gas – is it being overhyped?
Download the latest Oxford Energy newsletter
Tweet link opens new window
Tweet