New report outlines how UK oceanographic capability must transition to become Net Zero by 2040
Thursday 27 Jan 2022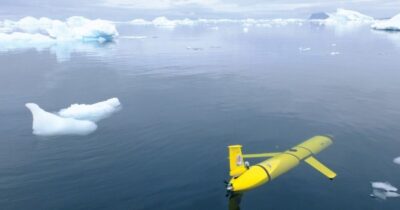 Findings from a new review into the future of oceanographic research infrastructure have revealed the significant changes that must be made to enable the UK to deliver a Net Zero Oceanographic Capability (NZOC).
The report – which supports UK Research and Innovation's (UKRI) target of becoming net zero by 2040 – was led by the National Oceanography Centre (NOC) working with seven other leading UK institutions and provides recommendations that will lay the foundations for ongoing reductions in carbon equivalent (CO2e) emissions from the current research infrastructure and embed sustainability across key parts of oceanographic research.
Dr Kate Hendry, Lead scientist for the project from the University of Bristol, said: "Marine science faces a critical dilemma in the next few years. As ocean scientists, our work is going to be essential in addressing global Net Zero objectives, with ship-based observations a key component of understanding how the ocean is changing as a source or sink of atmospheric carbon. But – at the moment – sea-going research vessels use considerable amounts of fossil fuels. So, we have to achieve Net Zero, at the same time as maintaining and building our marine science capability in a fair and equitable way. Working on the NZOC project has shown me that this is going to be a challenge, but it can be done, and co-design of new approaches and emerging technologies are going to play a major part."
Read the article here.
Tweet link opens new window
Tweet