Consultation: How can cities contribute to the Energy Transition? A survey for city governments to participate
Wednesday 15 Dec 2021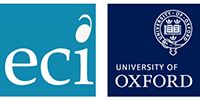 A survey, commissioned by the University of Oxford – Urban Net Zero and Clean Energy Pathways during COVID19 – aims to produce insights into how the energy dimension of net zero emissions commitments are being realized and shed light on how city officials enact renewable energy transition policy.
The survey will also investigate what bottlenecks cities face when they do not directly regulate energy grids and only partially control what is produced, moved, or consumed within their city limits. It will also address how, if at all, COVID-19 has impacted the implementation of their net zero, 100 RE targets and underlying renewable energy transition projects.
While hundreds of cities around the world set ambitious net zero emissions, 1.5 alignment, and renewable energy transition commitments, there is still relatively little research into how cities can actualize all dimensions of these commitments, especially those that extend outside of city boundaries, according to the institution behind the survey.
Furthermore, some commitments are stalled during COVID19 due to fiscal constraints and reduced budgets faced by city governments, and projects may need injections of funding and/or government or utility policy changes in order to restart, the researchers claim.
Thus far, cities from Argentina, Indonesia, Kenya, Mexico, Mozambique, Phillipines, South Africa, and the United States have participated.
The researchers seek European city participation and will make findings available to participating city governments. In order to participate, please navigate to on of the links below. The deadline for participation is 31 January, 2022.
Survey links:
Tweet link opens new window
Tweet