Decentralised urban energy access – two case studies in urban Africa
Thursday 07 Apr 2022

Understanding the decentralised energy paradigm in urban Africa, through case studies in Uganda and The Gambia.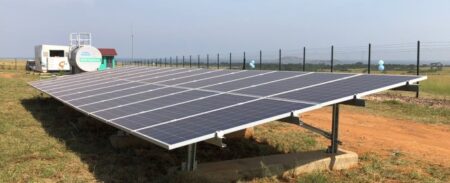 The challenge
In Global South cities, large scale, centralised energy systems have many issues. Most importantly, they have often failed to provide universally accessible, affordable, and ecologically sustainable energy options to their population. The decentralisation of energy systems has been presented as a solution to the limitations of centralised systems.
What this decentralisation means across contexts differs, spanning on- and off-grid, regulated and unregulated, systems and technologies. This decentralised approach is often juxtaposed with a highly centralised, global supply chain of technologies and fuels, providing local businesses with limited possibilities to add value to the energy system beyond installation or develop maintenance or repair capabilities.
To be able to effectively leverage the decentralised energy system opportunity, technology, governance, policy, finance, industry and consumers all need to align towards this goal.
Read the full research story here.
Tweet link opens new window
Tweet