Big data and batteries help the move towards clean energy
Friday 18 Feb 2022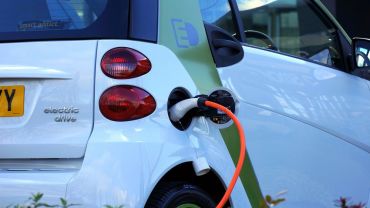 Professor David Howey and colleagues in the Department of Engineering Science are using big data to improve battery testing – a vital step towards a clean energy future.
Professor David Howey and colleagues from Oxford, Sheffield and Newcastle Universities are using 'big data' to make battery testing and diagnostics faster, cheaper, and more effective – and sharing the approach with academics and commercial enterprises around the world.
A battery is a portable electrochemical device which can be charged with an electric current and used wherever it's needed. From mobile phones to laptops and electric cars, batteries have become essential to our lives and are vital to store and enable the clean energy we need to tackle climate change.
Ensuring that batteries are safe and reliable at all temperatures and in all conditions, maximising their performance, and understanding how to recycle their components are all important to the economy and public well-being. But testing batteries can be extremely challenging.
"It's important that firms get it right as this will boost sales and avoid the cost of product failures or accidents," explains Professor Howey. "But battery testing is time-consuming, expensive, and requires specialist equipment. Until recently, there's been no standard open-source way to store and share testing data – a major barrier to research and development."
"Our aim was to develop an open-source database system which could be the 'go to' option for anyone working on this issue," explains Howey. "To do this we needed to sort out some of the fundamentals of working with a huge number of non-comparable datasets and testing systems which had been developed using different methodologies."
Tweet link opens new window
Tweet