Battery storage revenues rising amid record high frequency response prices
Friday 11 Feb 2022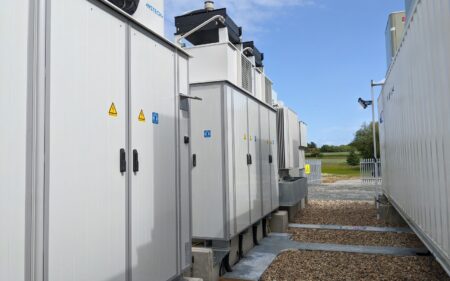 Three of Gore Street Energy Storage Fund's battery storage assets have been ranked as some of the highest revenue generating assets as frequency response prices rise.
According to Modo Energy, the three assets – Lower Road (10MW), Larport Farm (19.5MW) and Breach Farm (10MW) – were all some of the highest revenue generating assets per MWh in Q4 2021. Gore Street said they have again been listed as the best performing assets in January 2022.
Alex O'Cinneide, CEO of Gore Street Capital said that across Great Britain, the company is seeing pricing for its services reach "all-time highs from frequency revenue stream opportunities".
Indeed, all three of the sites benefit from frequency contracts, for which prices have recently reached record levels sustained at approximately £25/MW/h. Gore Street told Current± this was a rate achieved by one of its sites for firm frequency response (FFR).
This in turn has led to returns significantly above the base case across the company's 110MW operational portfolio for the relevant months.
Tweet link opens new window
Tweet