New study shows that most plastic debris on Seychelles beaches comes from far-off sources
Monday 30 Jan 2023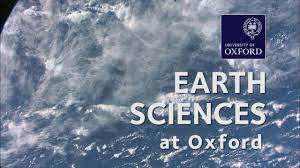 A new study led by Oxford Earth Sciences has developed a high-resolution model to quantify the sources of plastic debris accumulating on beaches across the Seychelles and other island states in the western Indian Ocean. The results, published in Marine Pollution Bulletin, demonstrate that most of this waste originates from distant sources and not from the islands themselves.
The model simulated the movement of both land-based and marine types of plastic pollution across the world's oceans. This used input data on ocean currents, waves, and winds, and plastic debris entering the ocean from coastal populations, rivers and fisheries, to predict plastic debris accumulation at 27 sites in the Seychelles and wider western Indian ocean.
Key findings:
Indonesia is the primary source of land-based plastic debris found on beaches in the Seychelles, with major contributions from India and Sri Lanka. This was particularly the case for medium-large debris that have a high buoyancy (such as bottle caps, sandals, bottles, and small domestic items).
Plastic debris arriving from Indonesia would have been at sea for at least 6 months, with some exceeding 2 years.
Smaller plastic debris, such as millimetre-sized plastic fragments and pellets, tended to originate from East Africa and from within the Seychelles itself. Smaller fragments are less buoyant than larger items, and do not travel as far before sinking.
The Seychelles also accumulate significant amounts of plastic debris of marine origin from fisheries and shipping lanes, such as discarded or lost fishing gear. Malaysia, Thailand and, in particular, China, were the main sources of marine plastic debris in the Seychelles. For some islands, a significantly higher proportion of plastic waste comes from marine sources, rather than land.
Rates of plastic debris accumulation showed a strong seasonal affect. Plastic debris from both land and marine sources was most likely to land on beaches in the Seychelles at the end of the northwest monsoon, with the highest rates in March and April.
Plastic debris accumulation may also be amplified by El Niño–Southern Oscillation (ENSO) and Indian Ocean Dipole (IOD, also known as the Indian Niño) events.
Find out more here on the Earth Sciences website
Tweet link opens new window
Tweet