New laws passed to bolster energy security and deliver net zero
Friday 03 Nov 2023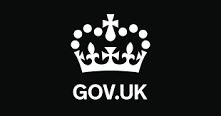 Landmark legislation becomes law to ensure bills are affordable in the long-term.
The biggest piece of energy legislation in the UK's history became law in October 2023, laying the foundations for an energy system fit for the future.
The Energy Act 2023 has received Royal Assent and will transform the UK's energy system by strengthening energy security, supporting the delivery of net zero and ensuring household bills are affordable in the long-term.
New laws passed to help ensure energy is affordable for households and businesses and make the UK more energy independent in the long-term
Act will help unlock £100 billion private investment in energy infrastructure and scale up jobs and growth
Measures set to accelerate development of offshore wind and help deliver our net zero commitments
Read more here.
Tweet link opens new window
Tweet