Masters students get up close to renewable technology during field trip to Wales
Wednesday 17 Feb 2016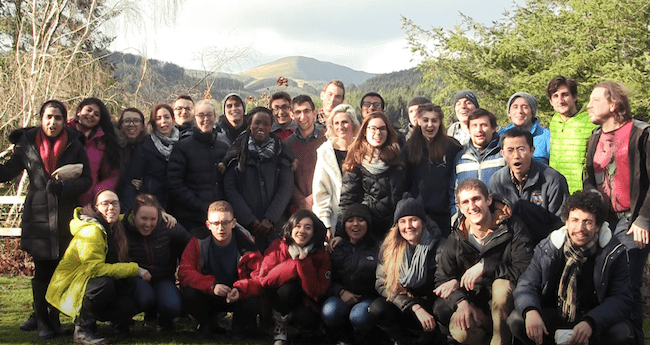 Masters students on the Environmental Change and Management course at the Environmental Change Institute visited mid-Wales recently for a field trip focused on renewable energy. Staying at the Centre for Alternative Technology, they lived entirely off-grid, relying on micro-hydro, solar, biomass and wind for their electricity and heating.
Trips to a nearby wind farm and hydro power plant gave them experience of renewable generation at a larger scale. You can read one student's thoughts on the trip, or watch a youtube video about the trip
More information about the programme at them ECM website.
Tweet link opens new window
Tweet