Hub to prepare UK transport systems for low carbon future
Thursday 09 Feb 2023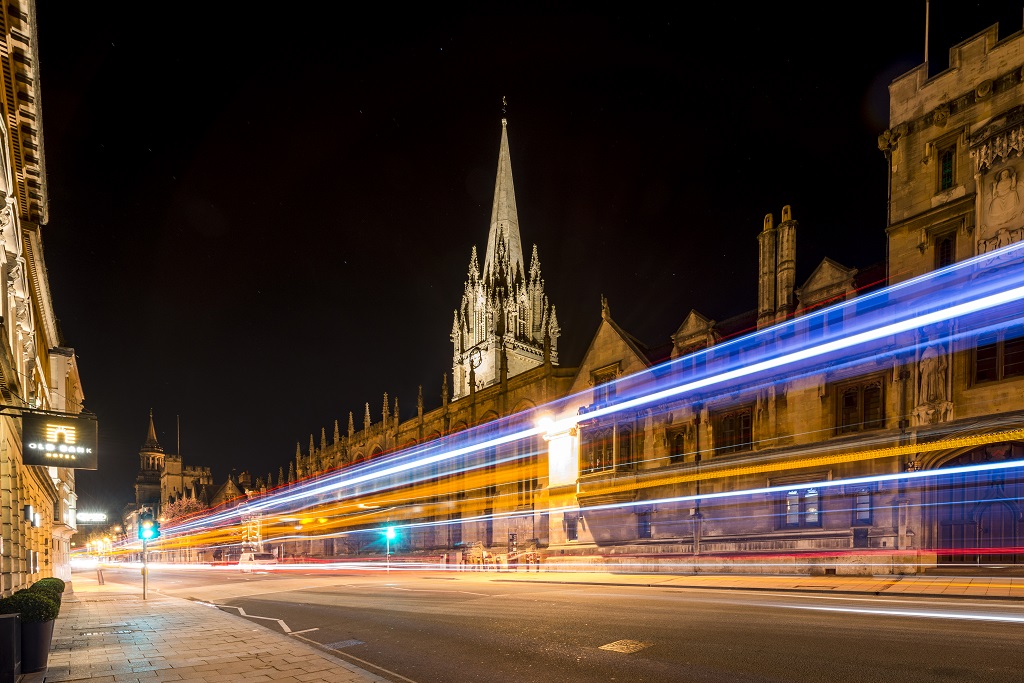 A new research hub will spearhead the action needed to decarbonise the UK's transport system and ensure it can adapt to the effects of climate change.
The scale of the challenge is illustrated by the fact that transport accounts for 27% of the UK's emissions, the largest contributor of any sector.
And for our transport systems to be able to continue to operate they will need to be able to adapt to more extreme weather, whether it's hotter and drier summers or warmer and wetter winters.
Building resilience
The Net Zero Transport for a Resilient Future Research Hub will convene and lead the research needed to reduce emissions through improved infrastructure and build resilience across our transport networks and streetscapes.
It is supported by a combined £10 million in funding from the Department for Transport, UK Research and Innovation (UKRI) and organisations in the Transport Research and Innovation Board.
Solutions, benefits, impact
The hub will focus on:
building solutions for resilience in transport infrastructure including:

rethinking existing transport infrastructures to reduce emissions and increase resilience
the development of new low carbon and resilient transport infrastructures
changing how we consider streetscapes, maximising benefits from the transition to low-carbon solutions such as:

wider access
reduced inequality
enhanced safety
reduced waste
greater levels of recycling
improved air quality
biodiversity
economic growth
environmental net gain

modelling local climate and temperature change, sea-level rises and extreme weather events to better understand climate impacts on our transport system and aid mitigation at the local level
bridging the gap between the transport system, infrastructure, research, and policy
Innovation is key
Decarbonisation Minister Jesse Norman said:
'Innovation is key to the growth of the transport sector, and the creation of high-skilled jobs and business opportunities across the UK.'
This new UK research hub will build a centre of excellence for the future development of low-carbon transport.
Building a green future
UKRI will fund the hub through its 'building a green future' strategic theme to accelerate the UK's transition to a secure and prosperous green economy by 2050.
Partnering with UK government departments, business and internationally, we will build on our existing £800 million each year portfolio.
We will fast-track the development of solutions necessary for meeting UK net zero targets, through strategic cross-UKRI investments, keeping the UK at the forefront of the green industrial revolution.
Transformational change
UKRI building a green future lead, Professor Sir Duncan Wingham, said:
'A partnership between the Department for Transport and UKRI, the Net Zero Transport for a Resilient Future Research Hub will lead the cross-UK research that is needed to effect transformational change in the transport sector.'
It will lead future developments to decarbonise our transport sector, a crucial component of achieving the UK's net zero 2050 target.
It will also help to ensure our transport systems remain resilient to hazards caused by extreme weather events and climactic changes that are already apparent.
UKRI's Engineering and Physical Sciences Research Council will manage the delivery of the hub funding.
A funding opportunity for applications opens on 2 February and closes on 25 April: Net Zero Transport for a Resilient Future Research Hub.
Tweet link opens new window
Tweet