Helio appoints Prof. Henry Snaith as Chief Scientific Officer
Thursday 30 Jun 2022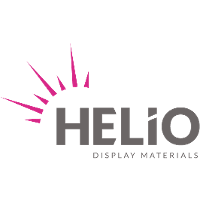 Helio Display Materials has appointed Prof. Henry Snaith FRS as Chief Scientific Officer in a further significant development of its management team.
Henry Snaith (CSO) said: "Having been involved with Helio from the beginning as a co-founder and non-executive director, I am now very excited to be stepping up my commitment to the company as Chief Scientific Officer. The purpose of my role will be to ensure that the best scientific understanding of perovskites is built into the products that we deliver to our customers."
Mark Verrall (Chair) said: "I am really delighted to welcome Henry to Helio's management team as CSO. He is not only a world-renowned leader in perovskite science, he is an enormous source of energy and inspiration to the entire team."
Henry is professor at the University of Oxford's Clarendon Laboratory where he leads a research group in organic, hybrid and perovskite optoelectronic devices. He was instrumental in the original founding of Helio Display Materials together with Prof. Sir Richard Friend of the University of Cambridge.
Helio is the first joint spin-out between Oxford and Cambridge Universities. Henry will take up his new role at Helio in parallel to his professorship and his existing role as CSO at Oxford Photovoltaics Ltd.
Watch Henry here talking about perovskites at Helio's new base at the Wood Centre for Innovation in Oxford.
Tweet link opens new window
Tweet