Decarbonising the energy system by 2050 could save trillions – Oxford study
Monday 03 Oct 2022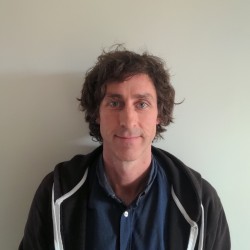 New study shows a fast transition to clean energy is cheaper than slow or no transition
Idea that going green will be expensive is 'just wrong'
Green technology costs have fallen significantly over the last decade, and are likely to continue falling
Achieving a net zero carbon energy system by around 2050 is possible and profitable
Transitioning to a decarbonised energy system by around 2050 is expected to save the world at least $12 trillion, compared to continuing our current levels of fossil fuel use, according to a peer-reviewed study  by Oxford University researchers, published in the journal Joule.
The research shows a win-win-win scenario, in which rapidly transitioning to clean energy results in lower energy system costs than a fossil fuel system, while providing more energy to the global economy, and expanding energy access to more people internationally.
The study's 'Fast Transition' scenario, shows a realistic possible future for a fossil-free energy system by around 2050, providing 55% more energy services globally than today, by ramping up solar, wind, batteries, electric vehicles, and clean fuels such as green hydrogen (made from renewable electricity).
Lead author Dr Rupert Way, postdoctoral researcher at the Smith School of Enterprise and the Environment, says, 'Past models predicting high costs for transitioning to zero carbon energy have deterred companies from investing, and made governments nervous about setting policies that will accelerate the energy transition and cut reliance on fossil fuels. But clean energy costs have fallen sharply over the last decade, much faster than those models expected.
'Our latest research shows scaling-up key green technologies will continue to drive their costs down, and the faster we go, the more we will save. Accelerating the transition to renewable energy is now the best bet, not just for the planet, but for energy costs too.'
Go here to access the slides and watch the Oxford Energy Seminar on "A new perspective on decarbonising the global energy system"  given by Rupert Way, Doyne Farmer and Matt Ives.
Tweet link opens new window
Tweet