Be energy friendly
Monday 24 Oct 2022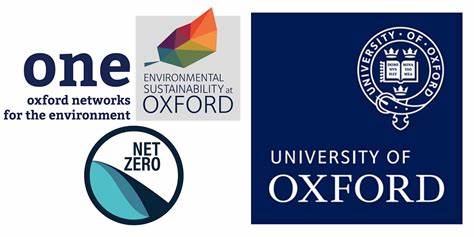 Energy prices are soaring. Without immediate action, this could pose a considerable risk to Oxford's finances, and its ability to deliver on its mission, which would impact us all. In response, the University has approved new energy-saving measures for departments to adopt during the winter months. Not only will this reduce how much energy we use, it will also help us reduce our impact on the environment – in line with our sustainability commitment to reach net zero carbon by 2035.
The changes may include maintaining building temperatures to a  maximum of 19 °C (in line with World Health Organization and EU guidance), changing heating timings, reviewing weekend settings and removing space heaters.
Play your part
You can play your part in reducing energy consumption by following the steps below. These ideas are not new, but they may not be front of mind; try to build them into your daily routine wherever possible:
Lights off: turn off the lights if you're the last one to leave the room
Boil less: only boil as much water as you need (this could save £3 per day per kettle)
Layer up: bring a jumper for comfort during the winter months
Switch off: turn off appliances at the socket when not in use, and keep electric heaters off for good (they consume up to £1 of energy per hour and can increase the risk of fires)
Power down: turn off your computer and screen at the end of the working day, and make sure your computer is set to 'hibernate' if you're away from your desk (find out more about how much power this can save)
If you work in a laboratory, there are additional actions you can take. For example, shut the sash: shut your fume hood sash when you're not using it, and switch it off where possible. This could save up to £275 per year on each of 1,000 fume cupboards.
Remember it is no longer a COVID-19 requirement to keep windows open in spaces with mechanical ventilation and with safety approval. Check local guidance and keep the heat in where you can. This guidance will be kept under review, and updated as appropriate – for example, if government guidance changes in relation to COVID-19 and seasonal flu.
With more than 25,000 students and 14,000 staff members taking these actions, the cumulative effects will save a significant amount of both money and carbon emissions. For example, reducing the ambient temperature in all University buildings by just one degree will save up to 8% of heating energy.
Colleges will be introducing local energy-saving measures; college staff and students should contact their college for more information.
You can find additional tips for being energy efficient on the University's Environmental Sustainability website – whether you're in the office, in a lab or at home.
Tweet link opens new window
Tweet