Addressing carbon leakage risk to support decarbonisation
Monday 05 Jun 2023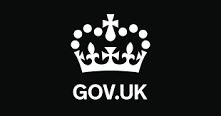 UK government consultation | HM Treasury and Department for Energy Security and Net Zero
The government has published an exploratory consultation considering a range of potential policy measures to mitigate carbon leakage risk in the future and ensure UK industry has the optimal policy environment to decarbonise.
Potential policies include a carbon border adjustment mechanism, mandatory product standards, and other measures to help grow the market for low carbon products, as well as emissions reporting to support the implementation of potential mitigation policies.
This consultation is in two parts: Part 1 sets out potential measures that the government could introduce to mitigate the carbon leakage risk in future. Part 2 sets out proposals on design and delivery features of embodied emissions reporting that could underpin future carbon leakage policy measures.
Read more here.
Deadline: 22 June 2023
Tweet link opens new window
Tweet