A zero emission vehicle (ZEV) mandate and CO2 emissions regulation for new cars and vans in the UK
Tuesday 02 May 2023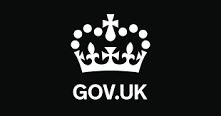 UK government consultation | Department for Transport
Following the technical consultation on the design of the ZEV mandate for new cars and vans in June 2022 and the green paper on a new road vehicle CO2 regulatory framework in July 2021, the Department for Transport is now seeking views on the final proposed regulatory framework. They are specifically consulting on:
the level of ZEV uptake (trajectories);
how allowances and credits could be allocated and used;
flexibilities including banking, borrowing and transfers between schemes derogations and exemptions;
how to regulate the non-ZEV portion of the fleet; and how the ZEV mandate and non-ZEV CO2 regulation interact.
Deadline: 24 May 2023
Read more here.
Tweet link opens new window
Tweet