UK Climate Change Ambition: Meeting the UK's Climate Mitigation & Adaptation Commitments
Start &nbsp

Thursday 01 Dec 2022 9:30am

Finish

Thursday 01 Dec 2022 1:00pm

Venue

Online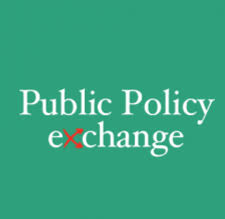 Key speakers:
Cllr Donna Stimson, Cabinet Member for Climate Action and Sustainability, Royal Borough of Windsor and Maidenhead
Cllr Jennifer Wilson-Marklew, Cabinet Member for Climate Action and Sustainability, Milton Keynes Council
Prof John Barry, Professor of Green Political Economy & Director of the Centre for Sustainability, Equality and Climate Action at Queens University Belfast, & Co-Chair of Belfast Climate Commission
James Hand, Co-Founder of Giki
Dr Debbie Bartlett, Program Leader MSc Environmental Conservation at University of Greenwich
On 19 July, a UK record temperature of 40.3°c was recorded by the Met Office in Coningsby, England, breaking the previous record set in 2019 of 38.7°c in Cambridge. Unprecedented, record-breaking heatwaves across the UK this summer caused major disruption to transport and provoked droughts and an increase in the number of summer wildfires, bringing home the realities of climate change and the very real consequences of not taking action to limit CO2 emissions. A study published in the journal Science in September 2022 indicated that climate tipping points — the "points of no return" beyond which the Earth's climate systems will begin to irreversibly break down — may be triggered by much lower temperatures than previously thought, with some tipping points potentially already reached.
The Climate Change Act commits the UK government by law to reducing greenhouse gas emissions by at least 100% of 1990 levels (Net Zero) by 2050 and to assessing and adapting to the risks created by climate change, while establishing a framework to deliver on these requirements. The Climate Change Act requires the government to set legally-binding, five-year 'carbon budgets' in order to reach the 2050 target. These budgets serve as a cap on the amount of greenhouse gases that can be emitted in the UK and must be set at least 12 years in advance to allow policy-makers, businesses and individuals enough time to prepare.
In July 2022, the High Court ordered the government to outline exactly how its Net Zero policies will achieve its emissions targets, after a legal challenge from environmental groups, Friends of the Earth, ClientEarth and the Good Law Project, took legal action over the government's flagship climate change strategy, arguing it had illegally failed to include the policies it needed to deliver the promised emissions cuts. The court ruled that the government's climate strategy lacked any explanation or quantification of how its plans would achieve its 2050 emissions target and had therefore failed to meet its obligations under Climate Change Act. The Department for Business, Energy and Industrial Strategy was ordered to prepare a report explaining how the policies outlined in the government's Net Zero strategy would help achieve emissions reductions, and to present it to Parliament by April 2023.
In light of the recent High Court ruling requiring the government to make clear how it intends to meet its Net Zero commitments, delegates will engage with the government's existing approach to climate change adaptation and mitigation and what more needs to be done. Key national and local government actors, climate change groups and experts will benefit from the opportunity to consider new and existing measures to protect national eco-systems and infrastructure and the UK population from climate change, and reduce the UK's CO2 emissions in line with its legal commitments.
Programme
Analyse the UK Government's current approach to tackling climate change under the 25-Year Environment Plan 2018 and review progress toward 2050 targets
Consider the major tenets of the second National Adaptation Programme (2018-2023) and central actions taken to mitigate the risks of climate change
Explore to what extent the NAP reflects the insights and recommendations of the 2017 UK Climate Change Risk Assessment and examine new scientific understanding of climate risks
Measure and consolidate progress made by the NAP in delivering climate change adaptation and mitigation
Assess the implications of the recent High Court Ruling on the government's failure to clarify how it intends to meet its Net Zero commitments and discuss how the government should respond
Discuss the role of private sector actors in contributing to national climate change abatement
Explore emerging technologies in supporting UK climate change strategy at the national and local levels
Identify opportunities and risks post Brexit in reducing emissions and protecting national and local eco-systems
Discuss adaptive measures implemented by the devolved administrations in Scotland, Northern Ireland and Wales, and engage in the sharing of best practices
Discuss the role of COP 27 on the UK's climate goals
To register for the briefing, please click here.
Tweet link opens new window
Tweet