BMW Group | From Innovation to Series Production | BMW Group Electric Powertrain
Start &nbsp

Tuesday 01 May 2018 6:00pm

Finish

Tuesday 01 May 2018 7:30pm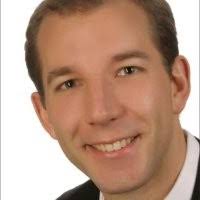 By providing a range of different models with specific characteristics the BMW Group e-fleet meets the requirements on urban and long-distance mobility, ecological compatibility and regulatory provisions while keeping the joy of driving that is typical for a BMW. In this way the BMW Group asserts its leadership in terms of innovative developments and high-performance products. In order to continue the electrification across all vehicle segments still in a very rapid, efficient and sustained way the BMW Group pursues a modular components strategy that provides innovative drive solutions for all demands and all fleets. As from 2020 BMW will be in a position to integrate either combustion engines or electric drives in all vehicle architectures. By use of the modular components it will be possible to cover a wide range of performance variants with scalable components.
The presentation covers the following topics at BMW Group:
Strategic challenges and opportunities of e-mobility.
Vehicle concepts of current and future electric cars.
Technology and development paths of electric drive components.
Experience and further aspects of e-mobility.
Speaker
Andreas Löhrke, Head of R&D High Performance Powertrain Components, BMW Group
Master of Science and Master in Economic Sciences, Andreas joined BMW in 2002, and has been working in the field of e-mobility since 2005. He has headed the BMW team of eAxle and eMachine Simulation, Design and Validation from 2014. Since 2017  he has been head of R&D High Performance Powertrain Components and Project Leader of the APC funded High Power Battery Project, located in Oxford, UK.
Tweet link opens new window
Tweet