Project LEO (Local Energy Oxfordshire)
Start &nbsp

Tuesday 07 May 2019 6:00pm

Finish

Tuesday 07 May 2019 7:30pm

Venue

School of Geography and Environment Lecture theatre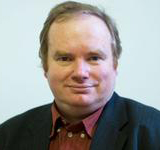 This project is led by Scottish and Southern Electricity Networks along with EDF Energy, Nuuve, Open Utility, Origami Energy, Oxford Brookes University, Oxford City Council, Oxfordshire County Council, The Low Carbon Hub C.I.C. and the University of Oxford
Project LEO will show how the very latest in energy innovation can be put together to provide cheaper, cleaner energy for users. LEO will take a Distribution System Operator (DSO) approach to implementing new energy projects across Oxfordshire, facilitating future forecasting and planning.  The approach will be to create a local energy marketplace which will enable virtual aggregation of electricity loads, their flexible dispatch and local peer-to-peer trading. A data interface with the DSO will enable better active network management and visibility/forecasting of local constraints.  Overall, the project takes a very community centric approach. It has a large portfolio (~90) of low carbon energy projects, which will be used to demonstrate feasibility and provide learning. Priority projects will include a community hydro project, an EV transport hub and heat network proposals.
The university project lead is Professor Malcolm McCulloch in the Energy and Power Group, Dept of Engineering.
Booking is recommended for this event.
Tweet link opens new window
Tweet