Energy Seminar – week 6: Retrofit at scale – solving the system challenge
Helene Gosden - speaking in person
Start &nbsp

Tuesday 15 Nov 2022 5:00pm

Finish

Tuesday 15 Nov 2022 6:30pm

Venue

ECI - Atmosphere Room

Postcode

OX1 3PY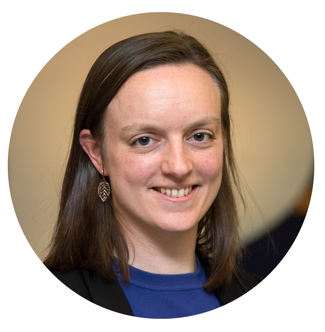 Summary: Retrofit of our existing building stock is an urgent climate action needed to greatly reduce operational carbon emissions and conserve embodied carbon, by extending the life of existing buildings. It's also an important part of climate adaptation. The urgency means that one building at a time will not be enough – we need to consider how we retrofit at greater pace and scale.
Retrofit has the potential to deliver a multitude of benefits to society, not least greatly improving the quality of buildings, mitigating against threats to energy security, addressing fire safety and improving health and educational outcomes for occupants . With the support of government policy and investment, retrofit of homes in particular can alleviate fuel poverty and improve quality of life for many. Solving this system challenge, requires deep collaboration and innovative thinking. Helene will advocate that a place-based, systemic approach can unlock progress as well as supporting green economic growth and local regeneration.
Speaker: Helene Gosden is an experienced leader of multi-disciplinary teams in the built environment, a chartered engineer and a passionate advocate for the re-use of existing buildings and assets.
Helene is Arup's UK Retrofit at Scale Taskforce leader, confronting the complex system challenge of retrofitting UK building stock at scale to meet our net zero commitments, whilst also seeking to deliver aggregated benefits to local communities through a place-based approach to transformational change. She recently contributed to the development of an independent report Cheaper Bills Warmer Homes together with a group of cross sector UK industry experts – including from Oxford University – outlining proposals for a ten-year investment plan to 'future-fit' the UK's 23 million homes. Arup have recently joined up  with the successful Project LEO consortium, and are working to scope a follow-on project which will consider options for improving efficiency at different levels of the energy system – including the potential for, and impact of, digitally optimised over-cladding.
Helene has a Masters in Interdisciplinary Design for the Built Environment from the University of Cambridge and has completed their online short course 'Women Leading Change: Shaping our Future'. She is committed to promotion of the engineering industry and the development of younger engineers. She is an active mentoring and an ICE reviewer. In her spare time you will find Helene with her children or on a hockey pitch. Occasionally both at the same time!
Tweet link opens new window
Tweet