eceee – Summer Study conference – Hyères, France – Early birds register by 8 April
Start &nbsp

Monday 06 Jun 2022 9:00am

Finish

Saturday 11 Jun 2022 1:00pm

Venue

Belambra Les Criques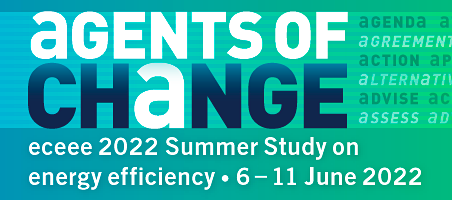 eceee – Summer Study conference – Hyères, France
Registration now open – Early birds register by 8 April
Next in-person Summer Study in Hyères, the South of France, 6–11 June 2022
More than 200 formal presentations
Informal sessions, workshops and side events
Industrial efficiency panel reintroduced
#eceee2022 – Stay tuned! Read more here.
Register quickly to secure a spot – we're serious!
We really mean it: This is the first year that we have decided not to take the risk to privatize the whole venue. Belambra (the hotel) may thus sell empty rooms if we have too few registrations at certain cut-off dates. All fees and online registration here. 
Getting off our Russian energy imports addiction
The war in Ukraine places renewed focus on energy efficiency as a resource as a way out of our destructive dependence on Russian energy imports. The IEA yesterday published a 10-point plan to replace Russian gas imports and a leaked EU document lays out an EU plan to ditch Russian gas imports. Efficiency features prominently. Our gas dependence will be as urgent in June as it is today. Join us to develop the strategies!
Decarbonisation requires demand reduction
The Summer Study looks at "agents of change". Who sets the agenda? With whom do we make agreements? What forces are at play? And what does scaled-up action look like?
Tweet link opens new window
Tweet